Piedmont is a town sought after by many, for the great schools, excellent city services, beautiful parks, and community programs; but what is it missing? A thriving downtown that offers residents services that they deserve.
The three commercial banks in central Piedmont; Wells Fargo, Citibank, and Bank of America, form a great hub of large buildings and vast square footage. Square footage that could be used more beneficially, such as a pizza parlor, drugstore, yoga studio, even more parking spots around town. The possibilities are endless.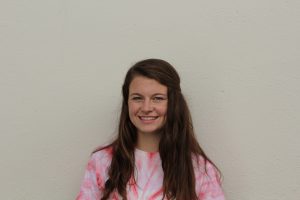 I spent about an hour in central Piedmont one afternoon, observing the amount of people using ATMs and entering the banks. In total, all three banks only had nineteen customers combined, whereas Mulberry's, our hometown market, had a constant stream of customers, totaling twenty-five people in the five minutes I was there.
The banks are empty and bleak inside, except for the people working, which makes me question if the square footage is being best utilized. Most people use online services for their banking, or ATMs; the need for actually entering a bank is outdated.
Where do we gain more as a town, in commerce, or community? Why does a small town like Piedmont, with barely 11,000 people, have three large commercial banks in it's small downtown? The massive square footage of the Wells Fargo building could house all three banks comfortably, and leave more room to both develop our town's economy and build our community.
When I questioned our city officials about our downtown and the possibility of diversifying our businesses, Mayor Jeffrey Wieler replied simply that the "banks have been here a long time." We should be seeking out commerce that best fits our current needs, and not keeping businesses only because they have a history in Piedmont.
Piedmont is a town of proximity; most kids walk to school, and around town. Adding conveniences and more amenities for the population to use can raise the communal value and attract others to this quaint town, only strengthening small businesses like Mulberry's. Imagine if after our home football games, the large crowd of students and parents had someplace welcoming to go – like a pizza parlor to celebrate Highlander spirit and enjoy a night in our downtown. With a town bubbling with young families and six schools, Piedmont needs a dynamic downtown.
We deserve more as residents, and should encourage businesses and city council members to adopt policies and plan for a future, where Piedmont offers more than just places to deposit money.