"The most rewarding part?" said Adult Education teacher Dan Bonnin, repeating the question. "Let me show you."
Several clicks later, the smiling faces of young adults, wearing full cap-and-gown, appeared on his laptop screen.
"Here's Daisy, who has her baby with her. That's Fenicia, she's 28 years old. This gentleman, there he is with his two boys, David Garcia, 35 years old. Latoya's almost 40," said Bonnin, scrolling through image after image. "These are people who wanted to get their diplomas but for some reason had a hard time doing it."
The Piedmont Adult School's diploma program is an independent study program for students over the age of 18 who have ten or fewer credits left to complete their high school graduation requirements.
"At some point [these students] decide that it's important and they recommit to their education," Adult Education teacher Kate Terhar said. "It's incredible to help them realize their dream."
Terhar accredited the Piedmont Adult School's success to their ability to work hands-on with students.
"If the diploma program at Piedmont Adult School did not exist, I'm convinced these that these people would not have their high school diplomas," Terhar said. "And I think it's because we're allowed to work with them one-on-one and make that connection in a way that a GED program or online courses can't."
In a meeting on Sept. 30, 2015, the Piedmont School Board adopted a resolution that awarded high school diplomas to students who completed the necessary credits but had not passed the California High School Exit Exam (CAHSEE).  The exam had been a mandatory requirement for graduation starting in 2006, but was suspended by the state on Oct. 7, 2015 (S.B. 172) because it did not align with Common Core standards.
"This left many students in the class of 2015 in limbo," said Director of Adult and Alternative Education Michael Brady at the Sept. 30 meeting. "Without an opportunity to take the test, they were unable to receive their diplomas and many were unable to graduate."
Consistent with S.B. 725, signed on Feb. 27, 2015 to remove exit exams from the list of requirements for diplomas, the Piedmont School Board approved the resolution. As the room burst into applause, Superintendent Randall Booker rose from his seat and handed Bonnin a stack of purple diplomas. Bonnin proceeded to call the names of several adults in attendance that night. Each student walked up, was handed a diploma, and embraced Bonnin.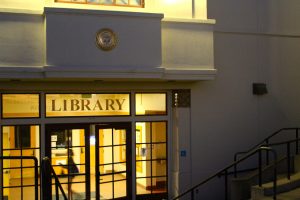 "I'm 51 years old and I'm raising my nephew, so it was really important for me to set that example for him," said Piedmont Adult School student Lisa Mesa, moments before receiving her diploma. "I just want to say 'thank you' to everybody."
Brady said that an estimated 5000 students in the state of California failed to graduate from high school that June because of the suspension of the CAHSEE.
"5000 students who faced no graduation ceremony, no guarantee necessarily of admission to their accepted colleges of choice the following fall, and certainly no opportunity to participate in a once in a lifetime event," Brady said.
Since the Board's approval of the resolution, the Piedmont Adult School has been working to award these students their deserved diplomas.
"Ron [Mockel] plays 'Pomp and Circumstance' through his iPhone," Bonnin said. "As you can imagine, it's just like happiness over and over every time we get to do this."
Remembering the School Board meeting from a year ago, Bonnin said they wanted the board to experience this happiness.
"They reacted in a way that made us feel like this is really a worthwhile program," Bonnin said.
Recently Brady and his staff again attended a School Board meeting to report on their progress after the resolution passed.
"What began as your act of compassion has really spread to other adult schools within the county," Brady said.
Piedmont's is part of a consortium of adult schools that includes Alameda, Berkeley, Oakland, and Albany Unified School Districts.
"We reached out to those other adult ed programs to assist them in finding their students who might now qualify for diplomas," Brady said.
300 graduates have been identified and 72 have been found, Brady said.
"We're resolved to keep working until we find them all," he said.
In addition to the diploma program, the Piedmont Adult School offers over 20 fee-based classes on PHS's campus, according to their course catalog. Appropriately named "The Moonlighter", this catalog lists classes in a multitude of topics,in anything from Kitchen and Bath Design to German language lessons to Korean Cooking, mostly offered on weeknights.
"We're really proud of those programs," Bonnin said. "We're starting to add more, so Piedmont Adult School is really way more than just the diploma program."
The fee-based programs draw adult students from Piedmont, but also from surrounding East Bay communities of Oakland, Berkeley, and Alameda, Bonnin said.
"They're generally older adults who want to take advantage of the courses that we offer," Bonnin said. "We have some unique things here though. And we also have this wonderful setting and Piedmont's a nice place to come at night compared to a lot of places."