The beat of the drum and the chattering of the students guides everybody into the Binks Gym. All students alike from every grade are packed shoulder to shoulder as they enter and look upon a sea of blue, red, green and orange. Students soon take their seats and cries of "One-Eight!" start to fill the gym. This is the scene that all of the seniors would have liked to see and hear on Jan 19. However, they were meant with a half filled senior section.
Being one of the last rallies, I was embarrassed by the senior turnout. Students filled their class sections while the senior section was half empty. Despite us winning certain events, the turnout was still minimal. If more seniors showed up we could have won all of the events. The seniors need to win the cheering event, and the sophomores won at this rally. As a member of the senior class, I was disappointed, and I know that members of our class sitting around me shared the same emotion. As seniors, we are expected to have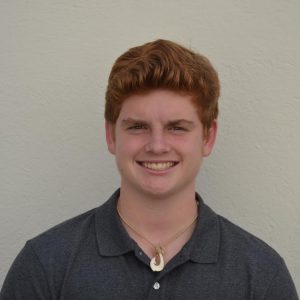 the most class spirit and set an example for all of the other classes. We cannot achieve this if only half of our grade shows up. I am proud of the students that showed up at the rally for our class. We won the tug of war event against the juniors, despite having to win the event twice because of a questionable call by the referee. We were incredibly energetic, helping our representatives win events, and despite our small turn out, we all had a lot of fun together. I am also proud of our ASB representatives. Even if we did not have the most students in the gym, our section definitely looked the best. The bottom line is we need more seniors to show up at the rallies.
I do understand why many students did not come. There was a Biotech field trip the same day, which took 20 students. I do not know why a field trip would be scheduled on the day of a rally. According to our attendance office, 28 seniors were absent on the day of the rally. The senior class is composed of 208 students. In other words, over 10 percent of our class did not show up to the rally. We also have the smallest class out of the entire high school, so that could make it look like we do not have many people showing up to the rallies.
As the senior class, we must all show up for the final rally since this will be our final chance to bond together as an entire class. We need to make it an incredibly memorable event and we must show the other grades what school spirit looks like. We also must fill our student section and cheer on our class of 2018 as we take on the other grades. I definitely know that I will be at the final rally, will you?