School water fountains tested for lead content
UPDATE: Out of the 29 total water sources in the district, only six tested positive for traces of lead, although none of the sources exceeded the legal limit, according to EBMUD's test results.
One water source at Havens Elementary, one source at PMS, one source in Millenium, and one source at PHS contained traces of lead, however each source tested below 0.5 ppb, far below the legal limit. According to the test, the results from those four sources are estimations because although the lead was identified, the amount was so small it was difficult to quantify.
Both sources in the Alan Harvey Theater spiked a bit higher. According to the results, while none of the water sources tested above the legal limit, a drinking fountain in the AHT lobby had 1.1 ppb of lead, while a water faucet in the AHT girls' dressing room had 4.1 ppb of lead. Following EBMUD's recommendation, Palmer has removed both sources, according to superintendent Randall Booker.
Five drinking fountains on each PUSD campus were tested for lead on Wednesday Dec. 6 as a part of East Bay Municipal Utility District's (EBMUD) free state-funded lead testing program, following a series of unsafe levels of lead found in 20 Oakland and four San Francisco public and charter schools.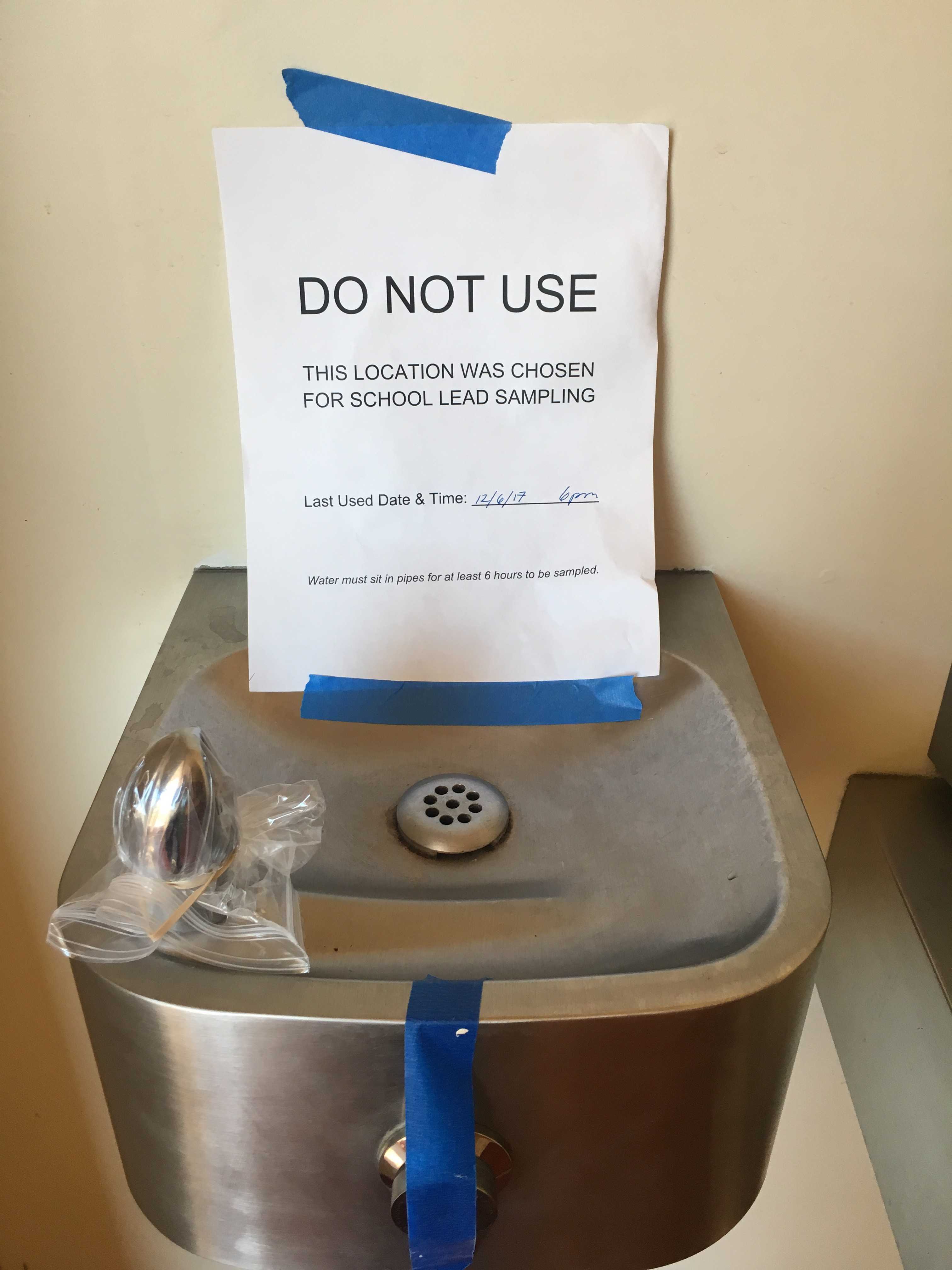 The Oakland Unified School District (OUSD) found lead levels above the 15 ppb legal limit at McClymonds High School following a lead test on Aug. 22, according to OUSD's website. As more schools tested positive for lead toxicity, OUSD began district wide testing in Sept 2017, partnering with EBMUD by Oct 2017. Out of the 113 OUSD schools tested, a total of 20 schools have tested positive for lead contamination.
Lead was detected throughout Oakland from Fruitvale to Montclair, according to the OUSD website. Centro Infantil, an elementary school in Fruitvale whose lead content was 256.4 ppb, had the highest toxicity of the OUSD schools. Thornhill Elementary School, Montera Middle School, Joaquin Miller Elementary School, and AIMS School, all of which are located less than a mile from Piedmont, also tested above the legal limit.
After running initial tests on all OUSD schools, the district is now in the process of repairing water sources that tested above the legal lead limit and they are running secondary tests on all schools to confirm results and ensure lead levels have been reduced, according to the OUSD website.
Lead poisoning can result in lowered IQs, learning disabilities, irritability, abdominal pain, memory loss, fatigue, and loss of appetite, according to the National Institute for Occupational Safety and Health. Children are typically more affected by lead toxicity than adults and often display stronger symptoms.
Results from the Dec. 6, 2017 lead test were expected within two weeks after the test was run, according to director of facilities Pete Palmer. The results were released on Thursday Jan. 11, three weeks later than predicted.