Men's and Women's soccer kick off their seasons
The fluorescent lights blare over Witter field. The crowd is silent. Tension throughout the stands right before the free kick. It's a pass to sophomore co-captain Rafael Stankiewicz. Without another stride, he hammers the ball towards the goal. The white and black pentagons of the soccer ball blur together as it rips into the side netting.
The men's varsity team holds a record 3-7. Despite their losing record, sophomore varsity soccer player Hunter Disco said he has high hopes for the team.
"I think our team is going to do incredible because, although we have tough competition, we have great attitudes." Disco said.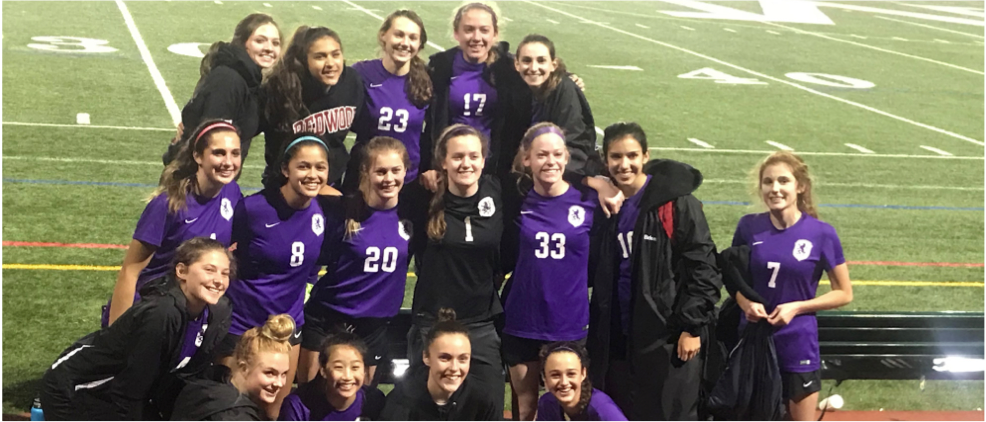 Stankiewicz said he also thinks the team will do well this season.
"Even though we have a losing record right now, I know we will do well going forward in the season." said Stankiewicz.
There are many important factors to having a good soccer team, and the men's team has all of them, Disco said.
"I think a good team plays well together," Disco said. "They're good friends on and off the field and they have really good communication, and a good work ethic."
Disco said that his favorite part of the season so far has been the fun he has had with the team.
"Winning our first game together was great, but everyone plays well together and we have good chemistry, and it just makes it a lot fun." Disco said.
While the men's team tries to improve their record, the women's team has started off with a 7-2 record.
Junior captain Gracie Ellis said she thinks that the team can keep up this winning record.
"We are going to be successful because we play every game for each other." Ellis said. "We have all come together at a stressful point in the year to do something we all love and have in common."
Ellis said the most important parts of a team are dedication, bond, and passion.
"I believe our team has all three and is improving on them every day." Ellis said. "We practice four out of five days of the school week and even on our off day we spend time together as friends."
Ellis said that being on the women's soccer team is like being adopted into a new family, and that this kind of dynamic has made them more passionate and dedicated to the team.
Ellis said that the game against Northgate on Dec. 14 was the most exciting part of the season so far.
"We all got to the locker room early and played Boyfriend by JB insanely loud, danced together and got excited to play." Ellis said. "We knew it was a big game and we were texting in our group chat throughout the day, so the anticipation was intense."
Although the team ended up losing this close game, Ellis said she was very proud of how far the team had come in such a short time.