Last season, the women's basketball team members struggled with their mindset and perseverance through all four quarters of their games. This season, the team is working together and coming back with victories.
The women's basketball season started Nov. 6 and the team has found redemption with the Paris Twins Classic Tournament Dec. 7 through 9.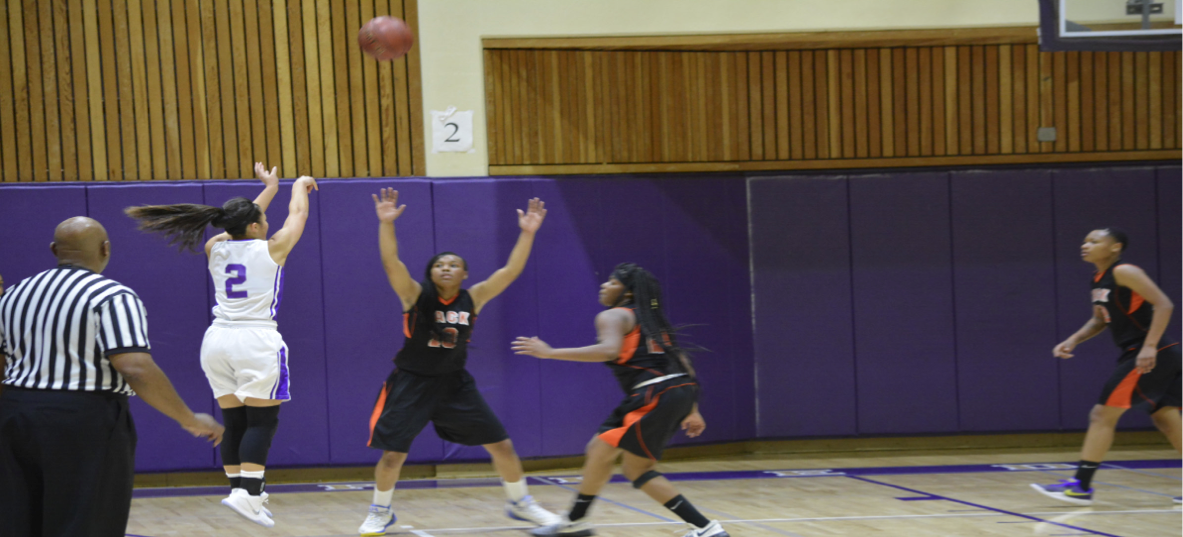 "We had a hard and long season last year, so this year is especially important for us to redeem ourselves," junior Ashley Gao said. "We are not the strongest, tallest, or fastest team out there, but we hope to be the hardest working team on the floor of every game."
Before a game, the Piedmont team members often go around and share a quote with a certain theme or word in mind and explain what their quote means and why they chose it, Gao said.
The women's basketball team has only lost two games this year, their game against San Ramon and one of their tournament games in Santa Barbara.
"Our team learned the importance of never underestimating the other team and always playing with the same intensity for all four quarters," Gao said.
Senior Nicole Shoptaugh said that the most significant game for her was during the Santa Barbara tournament, when junior Kristen Seyranian had very good accuracy from behind the three point line.
"It was incredible to watch," Shoptaugh said. "Although we lost the game, the most incredible moment was just watching her find success."
Shoptaugh said that the team went to a tournament in Lompoc Dec. 2 through 3 and won two out of their three games. The team also competed in the Paris Twins Classic Tournament Dec. 7 through 9.
"Being part of the first Piedmont team to ever win the tournament is such a great honor," Shoptaugh said.
This is the first year that the varsity team won the Paris Twins Classic Tournament division, while hosting the Tournament.
"This year showed us that even though we were down 18 in the championship game against Oakland High, we were able to not be worried about being down and continue playing even though there was only eight minutes in the fourth quarter," junior Megan Tang said.
Tang said that although she struggled during the Lompoc tournament, she bounced back during the Paris Twins Classic Tournament. She scored sixteen points in the first game and twenty points in the second game, six for seven from the three point line.
"Our team is always trying to get better; there are always girls on our team practicing on the side after our scheduled team practice is over," junior Erin Hong said. "Our coaches are also stellar, and they have helped me improve immensely as a player, taking my skills to the next level."
Before the Paris Twins Classic Tournament, a women's basketball team from Australia came to Piedmont and shadowed the Piedmont team Dec. 8 around campus.
"[My Australian shadow] was really interested in the activities we did, even though my day was a bit on the boring side," Hong said. "Meeting the Aussies brought our team closer and brought people closer to the sport of basketball, because we had to work together to welcome them and many JV players hosted players at their houses."
The Australian team gave insight into their culture and lifestyle, Shoptaugh said.
"Exchanging our different cultures and learning Australian phrases was a nice break to our regular busy and monotonous schedules," Gao said.