A Closer Look: A Path Towards Change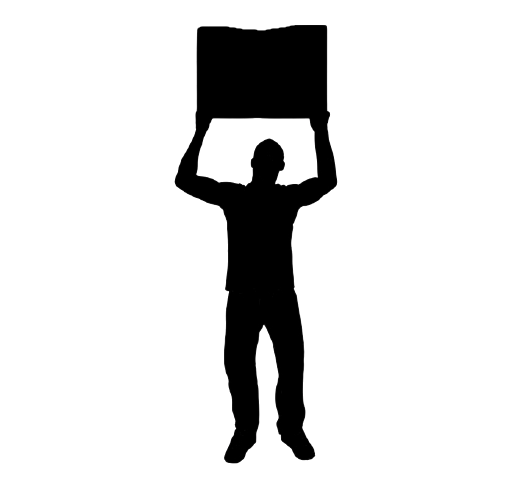 Where We Came From … Where We're Going
Aya Troyer
Piedmont: a city famous for its exceptional public education, its popular parks and fields, and undoubtedly, its affluence. Traditions, from the Harvest Festival to the Bird Calling Contest, are ingrained in the town's history. But even from its first days as a city in 1907, a history of racial discrimination and even violence has run just as deep.
The over hundred-year-old city has a white population of close to 75%, according to the World Population Review. Meanwhile, Asian residents make up about 17% of the population, and Black residents make up under 2%.
Piedmont resident Meghan Bennett said that she became interested in Piedmont's history, and for about a year, she has been researching the history of racial discrimmination in the city and the story of the Dearing family, the first Black family to move into Piedmont.
"My husband suggested making a website about [the Dearing family] since it might help Piedmont know a little bit more about our past," Bennett said.
So in June, she compiled her research and created a website called Sidneydearing.com, named after the father of the family. A quote by political activist Marcus Garvey lines the top of the home page: "A people without the knowledge of their past history, origin and culture is like a tree without roots."
Bennett said most of her sources were from Newspapers.com, a database associated with Ancestry.com containing millions of digitized pages from mostly American newspapers, including ones telling the story of the Dearings.
"I was looking up other historical information [and] started looking into [the Dearings' story]," Bennett said.
The home, 67 Wildwood Avenue, was purchased on Tuesday, Jan. 1, 1924 by Julia Davis, a white woman and Sidney Dearing's mother-in-law, according to the Sidney Dearing website. Davis transferred the home to Sidney and her daughter, officially making the Dearings the first Black homeowners in town. However, the Piedmont West End Improvement Club attempted to convince Dearing to sell his home, but Dearning refused.
"From there, the community started having protests about him being a neighbor," Bennett said.
In May, 1924, a mob of around 500 people surrounded Dearing's home. Neighbors planted at least three bombs of stolen dynamite near and on the property. The city's Police Chief at the time was a man named Burton Becker, according to the Sidney Dearing website.
"[Becker] did not defend them, [nor] research who was planting the bombs on the property," Bennett said.
Becker was a high ranking member of the Oakland Ku Klux Klan (KKK), and while running for the position of Police Chief, he publicly declared his affiliation with the organization, according to an excerpt from an SFGate article on the Sidney Dearing website.
"He ended up going to San Quentin [State Prison], so he was not the greatest guy," Bennett said.
Eventually, Dearing sold his home and left Piedmont. Newspaper headlines Bennett discovered included "Rich Negro To Be Ousted From Home" (San Francisco Examiner) and "Ban Home of Rich Negro – Residents Are Successful In Protest Against Cafe Owner" (Petaluma Argus Courier).
The Dearing Family story was not the only historical racism that Bennett said she came across in her research. She also said Piedmont participated in redlining.
"Redlining is a system to help create divisions of who can live in a city depending on class and race," Benett said. "And Piedmont often advertised race restrictions."
According to a 1937 document from Home Owner's Loan Corporation, Piedmont was considered a favorable place to live partially because of its use of racial restrictions. In addition, Bennett said Piedmont was a "Sundown Town", a term used to describe cities in which non-white people were threatened with violence if they remained after dark.
"I think the value and the power of history is learning from the past [and] acknowledging the implications of the past to the present day," Piedmont Police Department (PPD) Chief of Police Jeremy Bowers said. "And so, the degree to which people take the time to understand the history and learn about it is how it's going to be impactful."
Bowers said that this past summer, he met Bennett and learned about the Dearing story. He decided to make reading the information on her website mandatory for his police force.
"It was important for me that every member of my police department who is tasked with policing and has that important role understands the history of this city not only in terms of what was perpetuated on this African-American man and family, but the role that the police department had in that," Bowers said. "We need to own our history as a police department, [and] obviously we pledge to make sure that something like that can never happen again."
Senior Anjuli Turner said she has been living in Piedmont since she was two. She is an active member of the Piedmont for Oakland Public Schools Project (POPS), Youth Anti-Racism Project (YARP), and the Black Student Union (BSU).
"Before [Black students] had BSU, we didn't really have a place to talk about experiences that we go through," Turner said. "It was just so lonely."
Turner said that she believes that there is a split in Piedmont in how people interpret and discuss racism within the town.
"There are some people who don't bring [racism] up and think Piedmont is really progressive," Turner said. "And there are people who know that it's not because [residents] have been coming out with stories."
Turner said that she, along with other BIPOC (Black, Indigenous, and People of Color) students and staff, have had their share of experiences with racism in the past. In one incident, Turner said after parking her car before babysitting for a family, she was approached by a neighbor.
"He [asked], 'Are you from this area? Who are you seeing?'" Turner said. "I [said], 'I'm babysitting for this family,' and he said, 'Can you park somewhere else?'"
She said that she agreed to move, unwilling to argue with the neighbor.
"I didn't want him to call the police because the family that I'm babysitting is right across the street, and they would see me get handcuffed and only hear one side of the story," Turner said. "So there are moments when I [have felt] uncomfortable in certain situations, but I just wouldn't say anything because I didn't want to draw attention to it."
Bowers said that even his non-white officers have potentially been racially profiled in the past.
"There was an instance when one of my officers was on a jog through town before his shift and was called on by a member of the community who claimed that he was looking into vehicles," Bowers said. "Another time, he was running stairs near [PHS] and a member of the public asked him if he works there at the school."
When the officer responded that he did not, the individual asked if he lived in the community.
"At that point, [the officer] realized what might have been happening, and he expressed to the person that he was actually a police officer just getting in a workout before his shift," Bowers said. "It's hard to make a judgement that [these individuals] were exclusively motivated by bias when they make these calls and whatnot, but I think a couple of these [incidences] are enough to make you wonder, at least."
Turner said that Piedmont residents, especially those growing up in the Piedmont school system, are kept in a bubble.
"[Piedmont students] have really few interactions with diverse people because most of their classmates are white," Turner said. "I just don't know if they will know how to interact with people of color in a way that's respectable."
PUSD (Piedmont Unified School District) Restorative Justice Coordinator Ina Bendich said she has worked with students and staff throughout the district to incorporate inclusion. She also was the BSU advisor last year, after the club had been inactive since 2016 .
"It was a really good time to [restart BSU] because we discovered that there were about 40 Black students between PHS and MHS," Bendich said. "When we held our first meeting, about 25 kids showed up, and they were all looking around because they had no idea that there were that many of them."
Bowers said police officers, including those in PPD, are mandated by law to engage in racial profiling training.
"In the police academy, we are instructed about racial profiling and the illegality of it," Bowers said. "We made sure that everyone went through implicit bias training—not just police officers, but also dispatchers and our professional staff."
Bowers said that communities need to start thinking about policing in different ways.
"The most effective way for us to do this is not going to be in a divisive, conspiratorial, or demonizing way," Bowers said. "It's going to be by being open to having honest conversations and being respectful of each other [as well as] holding each other accountable."
The best thing people can do to change racial discrimination, specifically in Piedmont, is for everyone to educate themselves, Turner said.
"To truly move forward, we need to know the history of where we're living, and understand why things work and how to change it," Bennett said.
Steps in the Right Direction
Malia Lee
As you open up your computer, you are greeted by a dark screen. But as you log in, a new world of gleaming websites appear. Never before has this much student activism been seen on a screen. Instagram accounts are adding up, programs are spinning, and events are circling. The students of Piedmont are making a change. 
Over this past summer, student activism for racial justice and equality became especially prominent following a string of deaths caused by police brutality, such as the deaths of George Floyd and Breonna Taylor. Students organized peaceful protests, organizations, events, clubs, and social media accounts to address the racism in Piedmont and the surrounding world. 
"If there are so many groups coming up about racial justice, that highlights that people of color (POC) are tired of being oppressed [in Piedmont] when they can easily walk down the street to Oakland and feel uplifted and beautiful [for their diversity]," MHS senior Harmonee Ross said. "It's time for Piedmont to acknowledge its past in order to move forward to make a better future."
Ross, who started attending Piedmont schools in freshman year, said that she's experienced numerous incidents of racism in Piedmont. 
"An employee at Mulberry's asked me if my hair was real," Ross said. "A white teacher told me straight to my face that Bill Clinton was the first Black president."
Ross, who joined the Youth Anti Racism Project (YARP), said they are a POC-centered group that aims to mobilize the Piedmont community through student-led collaboration to unlearn prejudice and interrupt discriminatory habits in Piedmont. 
Ross said that even though they plan events, they do a lot of work on themselves as a group. 
"We make sure we know how to address everyone with respect and make sure everyone gets heard," Ross said. 
Ross said she is also involved with the Piedmont for Oakland Schools Project (POPS), which was started by a group of PHS alums. According to their website, POPS is a Piedmont-based donation and action hub to serve as a long-term community space to empower Black youth and Oakland school systems. 
POPS has launched two online campaigns to mitigate the systematic educational divide between Oakland and Piedmont schools. The most recent zoom campaign, raising $62,000, centralized donations to two Oakland-based organizations, The A to Z Fund and The Oakland REACH, that work to combat digital inequity in Oakland. 
"The beautiful thing about the money is that it goes to wonderful organizations that not only help the structure of OUSD [Oakland Unified School District], but also the parents, students, and teachers" Ross said. 
Students are also advocating for racial justice through school clubs. 
Senior and Co-President of the Advocacy for Asian Americans (AAA) club Jenna Kim, who moved to Piedmont from Korea in second grade, said that the club regularly hosts speaker presentations and current events in order to educate Asian Americans and non-Asian Americans about what is not taught in school. 
"We created the club in order for Asian leaders to inspire others and to advocate for our suppressed voices," Kim said.
 Kim said the club is active on instagram and is working with other student clubs as well. 
Kim said AAA created the Havens Mentorship Program, a program where high school students of color help mentor students of similar backgrounds at Havens. AAA invited the Black Student Union (BSU) to join them. 
"Growing up as a minority in Piedmont, I felt like there was no support system or validation," senior Lynnea Bao said. "This is still seen today, where people feel really ashamed because no one addresses your culture as being valid."
Kim said the mentorship program is starting off small, but wants the program to keep expanding and hopes the community enjoys what the club is doing. She said that since there is a lack of staff of color at PUSD (Piedmont Unified School District), it is empowering for younger students to see older POC being successful. 
"We don't just want to love ourselves; we want to love our culture," Ross said. Ross also participates in the mentorship program.
Student-run accounts on Instagram gained popularity in the community as well, spreading activism and awareness. . According to the Activism Questionnaire sent out to the student body, 78.8% out of 80 total said they follow new social media accounts that spread awareness. 
"So many students posted amazing resources and articles on social media and my world was constantly flooded with new information," one student from the questionnaire wrote. "Being cooped up inside for so long gave our generation a chance to catch up and allowed us to make our marks as future leaders in this world."
One account, @reportingracismpiedmont, was created as a platform where students can share their experiences with race at school and not fear backlash, said PHS student Alex* who started the Instagram account. 
"When I first started, I was really nervous that no one was going to have the courage to submit anything," Alex said. "I also received messages from PHS alums that told me to stop and that Piedmont has already done enough for racial education."
The main goal is to combat microaggressions that happen and educate the community about racism in Piedmont, Alex said. 
"One of the best moments was when someone told me that they showed my account to their parents, and the parents said they finally understood," Alex said. "I was so heartened by the amount of responses that I got, and I know my account is on the right track."
Besides organizations and other Instagram accounts such as @PHSforsocialequality, students have also been active in protests. Senior Toshi Troyer said that he went to about seven protests for the Black Lives Matter movement in June and the beginning of July. 
"All of the protests I went to were really powerful and peaceful," Troyer said. 
Troyer said he got the opportunity to see Angela Davis talk. 
"The Protests were really important in expressing our voice and in showing how many people are passionate about BLM and the injustice happening in America, and seeing civil rights icons was really inspiring," Troyer said. 
According to the Activism Questionnaire, 77.5% out of 80 total replied that they participated in activism since quarantine started. 
"It is insanely important for students to be activists because we are the future," another student wrote. "We determine how women, poc, and other oppressed groups will be treated in our lifetime."
In addition to attending protests and her activism work with different organizations in Piedmont, Ross said she attended a modeling camp this summer because she wants to see people in the media, such as models, reflect her. 
"Sometimes I'm scared [of people's judgement], but nobody stands up," Ross said. "If I'm the only one standing up, so be it." 
Ross said that people need to apologize if they have been an offender of racism. She said that the person of color does not need to accept it, but it shows that the offender is actively trying to change. 
"I know that at the end of the day, maybe down the line, a different Harmonee will come to MHS and will have a racism free high school experience," Ross said. "I want the future generation after me to feel the work that I did, just like how I feel the work of Angela Davis when I walk down the street in Oakland."
A Platform for Growth  
Zenobia Lloyd
This summer, as activism and political discussions were dominating social media, four teenagers created Piedmont Protectors, an anonymous Instagram account designed to raise awareness about sexual assault, abuse, harassment, and rape in the local community. Piedmont Protectors offers a platform for anyone to share stories. In less than two months, the account attracted 1,775 followers and over 100 stories detailing PHS, MHS, and PMS students' experiences. These stories include student accounts of verbal harassment at school, rape under the influence at parties, sexual comments from teachers and parents, slutshaming, toxic relationships, and everything in between. 
On Monday, Sept. 14, TPH sat down to speak to three out of the four Piedmont Protectors administrators via Google meet for a 100-minute audio-only conversation that delved into the inside story behind this account, discussing their reasons for activism, the backlash and support they received, and, their hopes and expectations for the Piedmont community in the future. 
TPH: What inspired you to start this account?
We started this account in order to highlight the culture of Piedmont and hopefully make change. We were inspired by the Berkeley Protectors account and other Bay Area schools' accounts and we wanted to provide a voice and platform for survivors since we saw that this was a rampant issue within Piedmont.
TPH: What were you hoping to get out of making this account?
Our account aims to provide a platform for survivors to anonymously report stories of sexual assault, harassment, abuse, and rape within Piedmont. We want to give these people a voice. At the end of the day, we hope more and more people will be aware of this and parents can start teaching kids about consent at a young age. Misogyny and sexual assault is everywhere in the US, but it's especially bad in Piedmont due to the added aspect of privilege and entitlement. This has got to change. And we thought one way to enact change would be to provide a platform for viewers to read the stories. The action does not stop here though. 
We hope for more concrete educational change. We also want to see a difference in the way the school and police handle these issues. Part of the feedback we've received from survivors is that both the school and police are not dealing with it in the right way or they ignore it. The school staff are not necessarily complicit, but they don't always speak up.
TPH: You started the site on July 22, and within the first week you had 76 posts. People were following and telling incredibly personal stories. What were your reactions to the initial attention you received in those first few days?
Shock. The sheer number of stories reported. So many had common themes of not feeling heard, fear of speaking out, fear of not being believed. It was heartbreaking to see how so many people came forward, but it was also empowering to see that so many people followed the account. It felt like validation. It helps survivors feel supported and validated, too. Also, we were glad to see so many supportive comments. It's important for everyone to be comfortable and safe when sharing their stories. We were very happy for all the positive feedback. A lot of students and parents showed us support which keeps us going. 
It was a lot to handle. Before we did this account, I was under the impression that there was a lot less sexual assault and rape going on in Piedmont, and this really opened my eyes. 
TPH: When survivors DMed the Piedmont Protectors account to share an experience and have you post it, how did you decide how to identify the perpetrators?
It was never our choice. It always came to what the survivor wanted. Some stories didn't even include names or blurred them out. We would always double check with survivors to make sure that they were comfortable with what was being posted.
Some recent survivors wanted full names, but due to heavy backlash, we can only do first initials now.
TPH:  What specifically stood out to you when receiving these stories? Are there any specific stories that really resonated with you?
There were a couple stories about well known people within the district that were especially graphic. They left a lasting impression on us and were very hard to read. All of them were terrible in their own ways. We were super proud of [the survivors] for sharing.
All stories involving younger students were hard. I asked myself constantly, how can this even happen? They're so young, only in middle school. We were very concerned about the number of [ninth] graders involved in these stories. The stories shared by young people felt like such a harsh reminder of how bad the culture is here. What the younger kids do is a reflection of the larger culture. A lot of people were calling out the class of 2024 [in the stories and comments]. We also know a lot of stories involving kids in the class of 2022. It was crazy that these kids had done so much.
There was one specific story, a really graphic explanation of how a girl was raped and it was so normalized that the perpetrators' friends had come in and laughed about it.  It was just awful to read. A lot of the stories were just so awful honestly. 
Definitely the ones with names stood out. And then for other posts some people would DM us with names and tell us the names, but then ask us not to post with the names in the end. Living knowing that has been really hard because we know that the survivor doesn't want to tell the world but then that [perpetrator] is out there and still having success and we know what they did. That's really hard to live with.
I think sometimes when the person would just tell us the names I think it helped the survivor. It was just like relief. Finally, there's a place for them to say the names online.
That account was horrible. It was a huge demonstration of privilege and ignorance. I think the worst part was how it stole the spotlight from survivors.
TPH: There was an account named the phsmaleprotectors made to "stop the false rape and harassment allegations against men by telling their sides of the story". What were your reactions to this?
It was upsetting to see that somebody would make that account after they had seen the stories that were posted. But it was also heartening to see the amount of backlash that they received from people. I think there were almost 500 comments asking them, "Why did you post this?", "Why would you do this?" telling them that they were invalidating survivors. That was really great to see that people were standing up for the survivors. 
We were upset, but not surprised by the account because we were already getting backlash. We simply reported the account and moved on. We're here to provide a platform, not fight back against any accounts made against us.
TPH: I want to ask about a specific case and the threat to legal action against your group. Could you explain what happened?
We initially put up a story with the two perpetrator's social media handles and their names. That was the very first post we put up. We decided to take it down because of the legal threat so we reposted it without the perpetrators' names. Then, the account started blowing up and we got a follow request from one of the perpetrators' parents. They direct messaged us and threatened us with legal action for slander and harassment.  It was a very scary experience for us.
They threatened a defamation suit they would bring against us in court. We weren't sure how they would find our identities, but it wasn't worth the risk.
The parents told us that they were in contact with the Piedmont police department and school. I think that was around the same time the school sent that email of support.
After that, we asked the survivor if we could repost without the names. They said "yes"so we took it down and reposted it, but a lot of people had already seen the original post. The perpetrator's parents didn't DM us again.
It's ironic because we actually received a lot of support from parents and a couple staff. People reached out to us to thank us for what we were doing. We only had perpetrators' parents try to do something against us.
Because of that experience, we went from putting full names and accounts, to putting just first names, and then putting just the first initial.
TPH: Were there any other times where people threatened you?
Another time, we put up multiple stories about a single person who happened to have a common name. We put it up because the survivor wanted the name up and we had deduced that there are multiple people with that name within the district and we figured that it would be okay and we would not be threatened. But immediately after that the perpetrator's friends commented under the post and started threatening us in the comments and in DMs even though we had not mentioned exactly who the perpetrator was. They pretty much outed him. No parents got involved that time but it was a similar experience. They were calling us a lot of names in DMs..
That's why we implemented the first initial rule because when we shared a story and posted a common first name, it could be mistaken and turned into false accusations, which we did not want.
TPH: If you could say something to the families of perpetrators that threatened legal action, the friends defending the perpetrators, or to the perpetrators themselves, what would you say?
I would ask them, if you are so sure we're in the wrong and your friend or child has not done these actions then why are you confronting us in  a private manner? If you're so sure these accusations are wrong, why are you not talking about it publicly? 
We understand  the mother who DMed us is coming from a place of protection because it's her son. We understand that, and we don't want to tell her what to do. But maybe take a look at how she's evaluating this and how she interacted with us. 
Statistically sexual assault, rape, and harassment comes from people who are close to you. I have witnessed in my own life  if somebody is accused of something the people around them are typically in denial.  We'd just like to say to the people around the perpetrators, to take a look at your relationships and maybe reevaluate them.
TPH: What did you learn from this experience?
               Before this happened, I was a lot more accepting of things related to sexual assault and rape. I wasn't as vocal about it. I didn't feel as strongly about it. But now that I'm seeing it's real people near us who are assaulting people and being assaulted, My whole view has changed.
In the media, there's a lot of messaging that it's the victim's fault for being sexually assaulted. Through reading this account, it was very much enforced that it's not the victims fault. We got to hold perpetrators accountable. And there's a balance of perpetrators sometimes truly not knowing what they are doing and others who definitely do.  There was a perpetrator who DMed us and wanted to publicly apologize and say they didn't even realize it was [nonconsensual].
There have actually been a couple people who have come forward and said that they'd like to apologize. That was a huge deal for us.  It makes me hopeful to see perpetrators coming forward and saying they are sorry, rather than going on a defensive mode.
There's also been clubs forming because of this issue. This account helped ignite the spark.
TPH: Do you feel like you made the right decision creating this account?
Yes, definitely. The people that messaged us to apologize for their actions probably would not have realized they were in the wrong if we had not made this account. A lot of survivors felt more inclined to share their experiences because they saw other stories on our account. 
Ultimately, it really feels fulfilling knowing that we've helped people and that we've started a discussion because this definitely used to go under the radar and was not a huge discussion topic before.
TPH: What do you hope the PHS community takes away from this account? What do you hope the whole community learns?
We want them to know that things need to change and we can't just keep semi acknowledging it and not doing anything about it.
Everybody really just wanted to see [PHS] do better, because frankly, the consent assembly is twice every four years and that's not enough. [Piedmont for Consent] is definitely a first step but it's not even the administration creating this club. The administration really should be stepping forward here, along with the police department. 
We want to see the survivors get the attention and everything they need.  [Survivors] came forward and said how they had gone to the school or the police department and they hadn't gotten the right response. We definitely don't want this to just be a thing that gets talked about once a year and then swept under the rug a few weeks later. We want to keep the discussion going.
TPH: And what do you want students and parents to take away?
For the survivors, we want them to know that you're not alone. It wasn't your fault. To the perpetrators, I want them to take responsibility. Take responsibility and then take action. 
To the younger generations, like the 2024 boys and girls, I want them to know these things are not okay. You can't just do these things and feel entitled to someone else's body. That's not your right. There are plenty of ways to learn, and I'm sorry the education system hasn't been the best at teaching you this but please take responsibility for yourself and hold yourself accountable. Learn from your mistakes.
We also put out a resource for parents. Natasha Singh teaches classes on these topics which are a great resource. I encourage parents to look into that, especially if they think that their child isn't getting the right education they need for these topics.
To perpetrators who don't have remorse or are flat out denying it, maybe they should be looking into some kind of therapy or rehabilitation. We are living in the age of information and ignorance is almost a choice sometimes.
TPH: What made you choose not to reveal your identities and remain anonymous?
It is better to just not reveal our identities, especially looking back on the amount of threats we received and everything with legal action. Also, since we accept stories through DMs it wouldn't be the best if we [were] public about who we were and expected people to know that and then submit. 
We don't really want our identities to have that much to do with it. We want people to feel comfortable enough and to talk to us, but we don't want to push our identities in any sort of light. We've all been under a vow of silence with everyone outside of the account. The only people that we've talked to about anything relating to this account is each other. None of our families know either, which can be hard when they talk about it. At the end of the day, it is just the smartest thing to do because if our identities had been revealed from the beginning, someone could have blackmailed us or tried to get us to tell them information about someone's story, or get us to reveal a name. It's about providing a platform for survivors, we are just the distributors.
TPH: What else do you think the people should know?
Reevaluate your relationships, reevaluate the way you're treating people and how you interact with other people, especially in a sexual [context] because I think a lot of people are not as conscious as they should be.