Someone was watching Ms. Foster.  
On Feb. 24, school was quiet and absent of students. On her way to the 30's building, English teacher Mercedes Foster said she passed through the nearly-finished STEAM building without seeing any other school staff. Five minutes after arriving at her classroom, she received a call from Piedmont Unified School District (PUSD) director of facilities Pete Palmer.
"For a month, I had been emailing him and waiting for an answer on something," Foster said. "What are the odds that he would call me?"
She said Palmer told her that he spotted her on the campus security cameras, which he was monitoring as part of a construction process happening that day at the STEAM building.
"He's like, 'I saw you on the cameras,'" Foster said. "I was like, 'What cameras?'"
—
Smile, you're on camera
According to Board Policy/Administrative Regulation 3515 from the PUSD Board of Education, "The Board believes that reasonable use of surveillance cameras will help the district achieve its goals for campus security." 
Palmer said that the cameras' main purpose is to record vandalism and damage of school property. 
"We are doing our best to keep PUSD students and staff as safe as possible along with protecting all PUSD property from theft and vandalism," Palmer said in a later email. "The security cameras installed throughout the District have been [an] integral part of this plan."
However, he said he did not want to tell the public where cameras have been installed on campus.
TPH found that there are at least 14 cameras currently on the PHS and MHS campuses, including Witter Field. Four of these cameras are on the exterior of the new STEAM building and were installed between late 2020 and early 2021. 
According to Regulation 3515, the Superintendent or a designee must also send prior written notice to students and parents about the existence of a surveillance system, locations where people may be surveilled, and how the recordings may be used in disciplinary proceedings.
"I think we sent an email home to families and a copy of the policy," PUSD Superintendent Randall Booker said. "I remember sending something out [in 2018]."
However, since the policy was adopted on May 9, 2018, TPH has found no written notices sent to students, parents, or teachers about the specific locations of the surveillance cameras or their disciplinary purposes.
Also according to the policy, "Prior to the operation of the surveillance system, the Superintendent or designee shall ensure that signs are posted at conspicuous locations at affected school buildings and grounds."
On March 2, TPH found no such signs on the PHS campus. However, some signs were put up with yellow masking tape starting March 5. According to Palmer, signs are continuing to be put up but have been delayed due to campus changes from construction.
Of the six teachers and nine students that TPH interviewed in Feb. and March 2021, not one of them said they were aware of the existence of security cameras on campus.
—
Where did they come from?
When asked to identify the security cameras' brand, Booker, principal Adam Littlefield, and assistant principal Erin Igoe said they were not able to specify the company from which the cameras were purchased. Palmer said that he did not want to identify the cameras' manufacturer because of a concern that making such information public could lead to hacks.
After independent research and investigation, TPH concluded that at least 13 of 14 cameras on the PHS and MHS campuses are "Dome Series'' cameras from Verkada, a San Mateo-based company that specializes in Internet-connected surveillance cameras, facial recognition technologies, and artificial intelligence-powered analytics. 
"Verkada cameras have an intelligent archiving feature that remembers every face that enters the camera frame," according to Monarch, a San Francisco company that sells Verkada products. "The faces are categorized and given 'names' for easy search access [and the technology] is so advanced it can even accurately detect faces wearing masks."
A Verkada sales brochure for K-12 schools also said that Verkada cameras can filter footage for motion, clothing color, vehicle type, and even the number of people in a room. 
Booker, Littlefield, and Igoe all said that they do not know if the campus cameras have these technologies. 
Palmer said that he knows the cameras have facial recognition and artificial intelligence capabilities, but such technologies are currently turned off on the PHS and MHS cameras. 
"The facial recognition— that's a pretty big invasion of privacy," Palmer said. "I can't ever see that happening here." 
However, Palmer said the cameras' technologies are capable of recognizing every PHS and MHS student.
"Again, I can't see that happening," Palmer said. "But it has the ability to do that."
Palmer said that there would be changes to the Board Policy if the Board were to turn these features on, and Booker said no changes are being considered currently.
However, the Policy and Regulation do not explicitly prohibit facial recognition or artificial intelligence. 
Crimes and deterrence
Booker said the Board's approval of surveillance cameras was mainly to deter and apprehend perpetrators of theft and vandalism.
"We knew we were going to have to install security cameras for all of the construction," Booker said. "We also have endured quite a bit of vandalism, but also break-ins and thefts. So, we felt it was time to be proactive."
According to Board Regulation 3515, some of PUSD's safety goals include securing the campus from outsiders, discouraging graffiti, and intervening with school crime.
"We had people walk into the gym during school," Booker said, referring to an August 2019 theft at Binks Gym. "Adults stole backpacks and left."
Booker said that the thieves were apprehended, as they were caught on security camera footage that was handed over to the police.
In addition to repeated thefts at Witter Field and vandalism across PUSD campuses, Palmer said that one incident at Havens Elementary involving students building makeshift ladders to climb onto the roof necessitated a camera for the purpose of deterrence. 
"All it could take is one wrong step climbing on tile roof—which is extremely slippery—and at a minimum, they're going to have broken bones," Palmer said. "We put a camera up so we could see when kids start building ladders. As soon as we put the camera up there, the kids knew it, and the behavior stopped."
With campus reopening, Palmer said that the cameras are also used to monitor construction workers' entry and exit at the STEAM building. If a problem arises, Palmer said he can escort workers off campus.
"We really don't want interaction between students and construction workers," Palmer said. "That's the general rule. They've been so used to going in and out at their leisure. That's another reason why we'll watch the security cameras when there's some sort of issue."
—
Who's watching?
Booker said that footage can be reviewed retrospectively after an incident.
"I don't have someone to person the cameras all day long," Booker said. "We don't have the staff for that, or the desire."
Palmer said that footage can also be accessed live on his phone and that recordings are automatically deleted after 30 days.
"It's in the cloud for the camera manufacturer," Palmer said. "If somebody rips off one of the cameras, there's no access. It's not on anybody's hard drive."
Palmer said that only he and PUSD head of maintenance Bill Parsons have access to the cameras. Littlefield said that Igoe will also have access to video feeds in the future.
However, Measure H-1 Bond Coordinator Michael Brady said that, in addition to PUSD's cameras, Overaa Construction has also installed cameras to oversee their job sites at the new STEAM building and unfinished Performing Arts Center. Brady said that both Palmer and Overaa's construction superintendent have access to those cameras, but Palmer said that Overaa does not have any cameras on campus.
Palmer and Booker said the campus cameras are on 24/7, including during school hours.
On March 9, a hacker group breached Verkada, Inc. software, gaining access to their 24,000 customers' security cameras.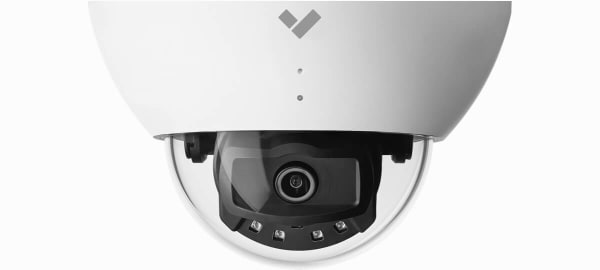 It is estimated that a total of 150,000 cameras' footage was accessed in this hack, according to Bloomberg. The hack lasted 36 hours, and in that time security camera footage was released of prisons, schools, hospitals, police departments, and companies like Tesla and San Francisco-based web security company Cloudflare.
According to Bloomberg, the hackers were also able to download the entire list of Verkada clients and the company's financial records. They also accessed the full video archive of all Verkada customers. As of March 21, it is unclear if Pik9o0USD camera footage has been viewed or leaked by hackers.
PUSD director of facilities Pete Palmer said in a statement from March 19 that PUSD cameras have not been accessed in any way.
  "There has been positively no 'hacking' into our cameras since we have installed them," Palmer wrote in a statement. 
The hack was executed by a Swiss hacktivist group run by 21-year-old Tillie Kottmann called APT-69420 Arson Cats. Kottman, who goes by she/they pronouns, told Bloomberg that the group found a username and password of a Verkada "Super Admin" on the Internet.
According to Verkada CEO Filip Kaliszan in a March 17 Q&A with customers on security concerns, over 100 Verkada employees, some being 20-year-old interns, have "Super Admin" privileges which allow them to view all Verkada cameras' footage. With these privileges, the hackers were able to do the same. 
In an interview with CBS on March 10, Kottmann described Verkada cybersecurity as nonexistent and stated that the hack was easy to pull off and nontechnical. They accessed footage simply by switching from one user account to another. 
In the CBS interview, Kottmann also said that their group was not backed by any countries, organizations, or doing anything for a profit.
"APT-69420 is not backed by any nations or corporations, backed by nothing but being gay, fun and anarchy," they said.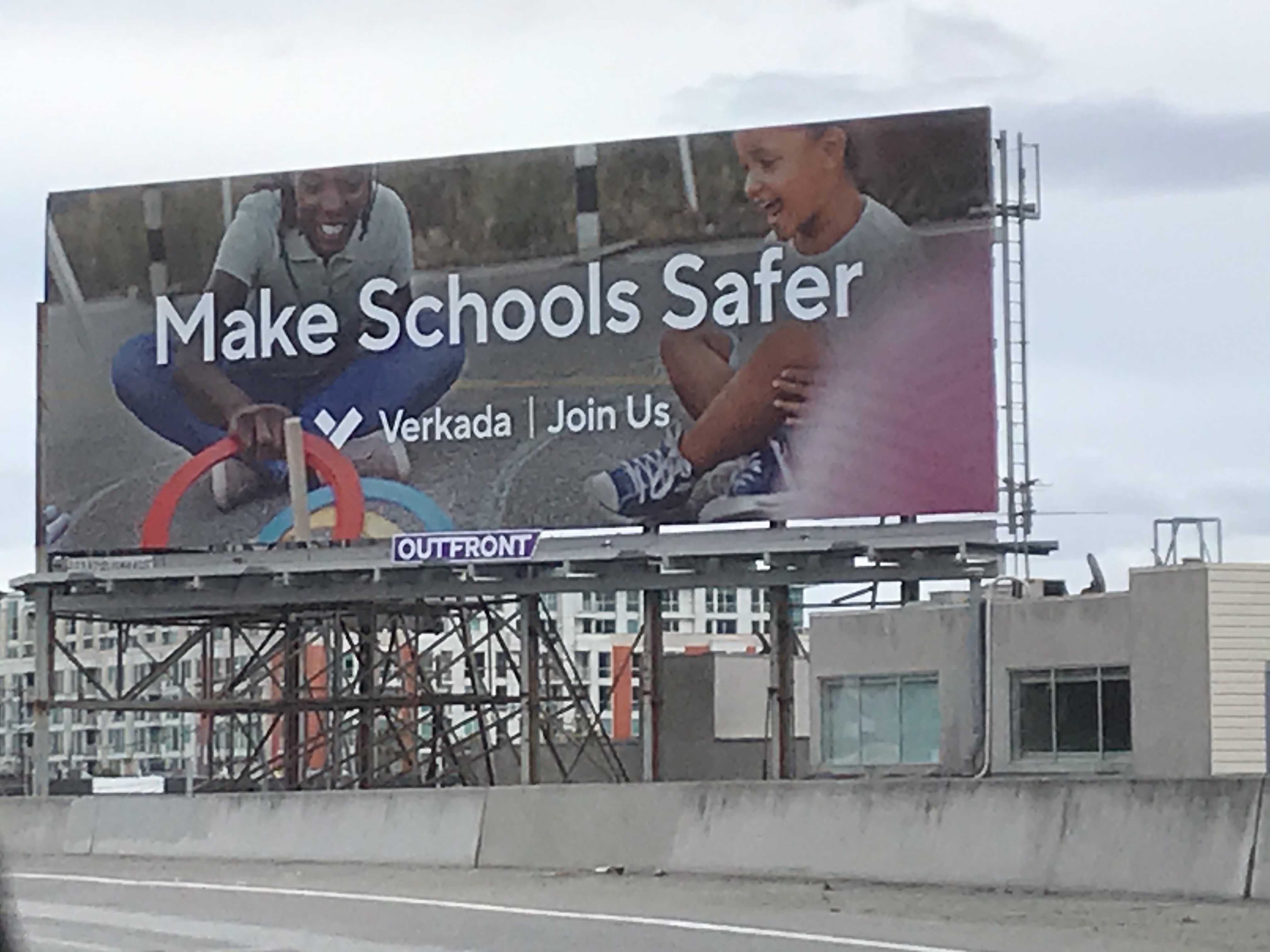 According to the interview with Bloomberg, Kottmann said they hacked Verkada's cameras out of curiosity, to make a statement, to expose Verkada, and to fight for freedom of information.
"It's also just too much fun not to do it," they said.
In the March 17 Q&A, Kaliszan also said that Verkada is still assessing the situation and reaching out to customers whose footage was viewed and released. TPH also reached out to Verkada on March 12 and 18 for a statement on PUSD security footage and their "Super Admin" policy, but the company has not yet responded to the requests. 
As a response to the hack, a Verkada spokesperson said in a March 10 statement that Verkada disabled internal administrators accounts and that their security team was investigating the scale of the situation, working with law enforcement and the FBI. The next day, on March 11, Kaliszan issued a public apology to customers promising to win back their trust through a 100-day plan to make Verkada technology more secure. In the March 17 Q&A, Kaliszan also said that new features will be delayed because the majority of engineers are working on responding to the hack. 
On March 18, the Department of Justice filed an indictment against Kottmann for conspiracy, wire fraud and identity theft. These charges are not focused solely on the Verkada hack, but are also linked to other leaks that Kottman has been involved in since 2019, including leaks at Nissan and government entities.
According to PUSD Administrative Regulation 3515, "To the extent that any images from the district's surveillance system create a student or personnel record, the Superintendent or designee shall ensure that the images are accessed, retained, and disclosed in accordance with law, Board policy, administrative regulation, and any applicable collective bargaining agreements."
After learning about the surveillance cameras on campus, teachers and students reacted with concerns and questions on privacy, artificial intelligence technology, and transparency. 
Though students and teachers all said that they did not think decisions were made to be intentionally secretive, many expressed discomfort due to not knowing about the installation of the cameras despite the fact that the Board of Education adopted a policy regarding security cameras in 2018.
"I'd like a detailed reasoning from the administration about why they feel [cameras are] necessary, though I can think of several reasons why it might be nice," sophomore Elena Stevens said.
Junior Dabney Warner said that she doesn't see why there should be cameras on campus and that they would cause more harm than good. 
"I would feel a little unsettled by the installation of cameras at PHS," she said. "I don't think that they would be [benefit] the students or the staff, and [I think they] would create a tenser environment in a space that's main purpose is to educate and not to peer into the daily interactions between teenagers."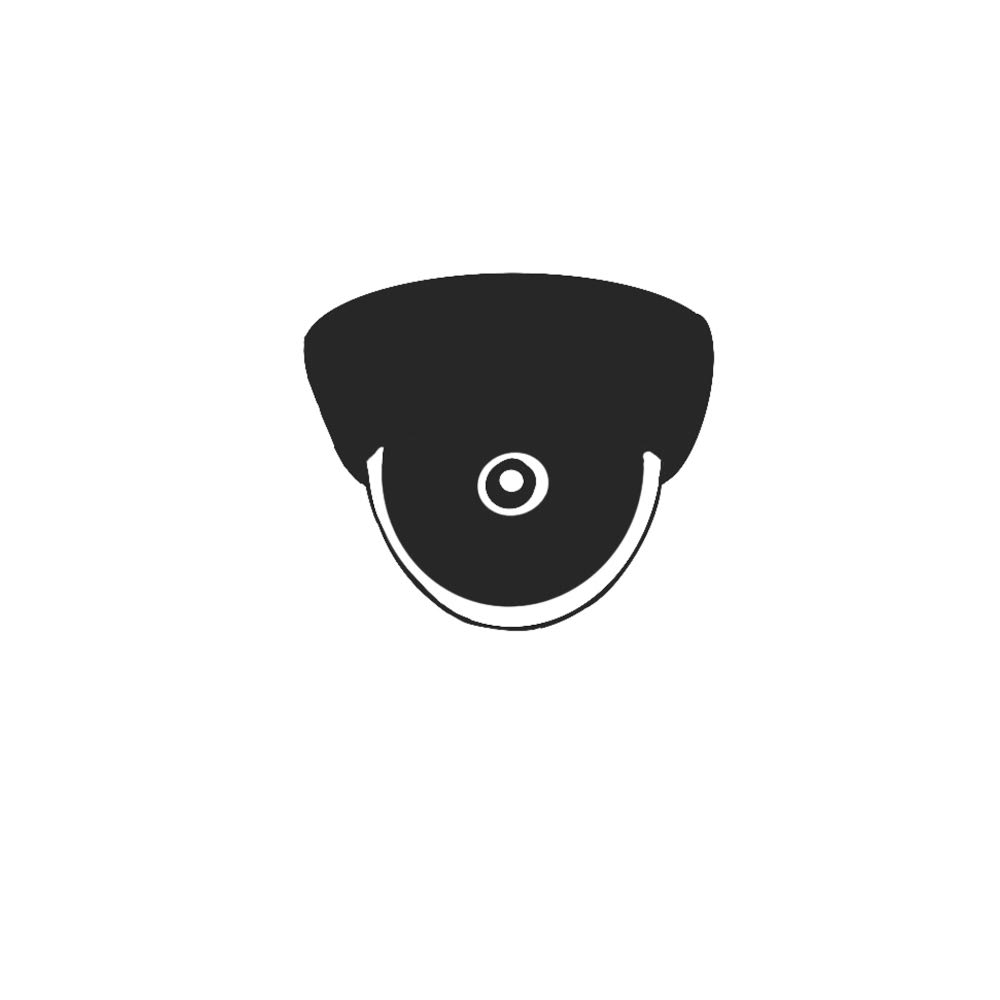 After her experience on Feb. 22, Foster said learning about the cameras was a little bit shocking and disappointing. She said she is concerned about the overall privacy and feeling of safety that the PHS community are losing with the presence of cameras. 
English teacher Aaron Barlin said that that feeling of safety is dependent on how safe students and teachers felt before.
"In Philadelphia, we had to go through a metal detector every day and there were cameras. And I asked students what it felt like every day and the universal answer was that they liked them," he said. "But a big difference, between where I was in Philly and here, is that they didn't trust each other as a community so they thought that those things were truly keeping them safe." 
Social Studies teacher Gabrielle Kashani said that in her 23 years of teaching she has never worked at a school with surveillance cameras and that such an environment is unfamiliar. 
"I can see why people would want security cameras, but I'm not in particular a fan of the concept," she said. "It feels punitive, it feels a little bit invasive and it also makes me [wonder if] there might be something wrong that we need to patrol."
History teacher Dave Keller was conflicted in his stance on the cameras.
"If we're gonna be living in a society where there's cameras everywhere and everything is tracked, then there's nothing that we can do about it," Keller said. "But the other part of me thinks that the images are just deceptive."
Freshman Spencer Sorensen-Wald said he does not mind cameras, as long as there is a certain level of privacy and protection.
"Just as long as it's not super public," he said. "Like [no one could just go find out], 'Oh, that's what's happening in that school."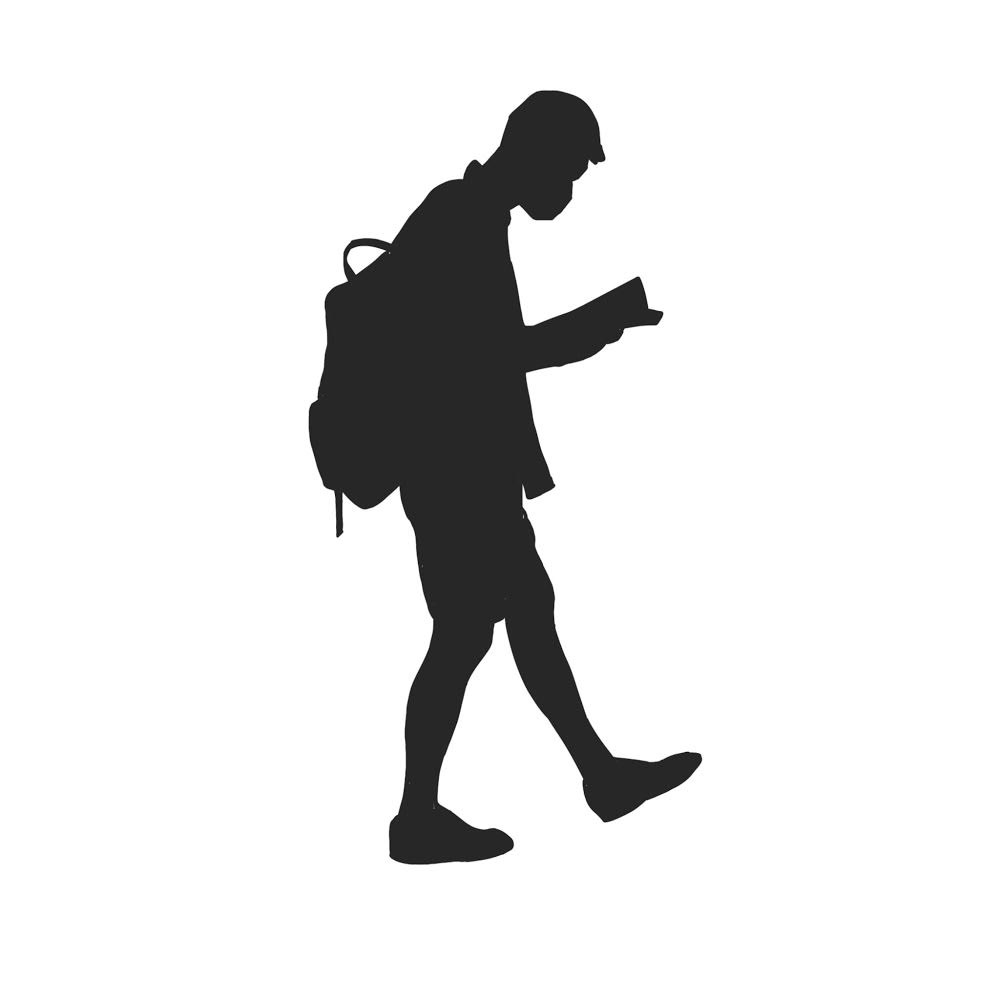 Facial recognition and more 
Because Verkada has very advanced artificial intelligence (AI) technology available (although Piedmont does not use it), some members of the community also voiced concerns about those technologies being implemented and the impact they could have.
Foster said that she found facial recognition technology extremely unsettling not only because it is invasive, but also because it's really flawed. 
"I mean, it's just like a futuristic novel gone bad, isn't it?" she said.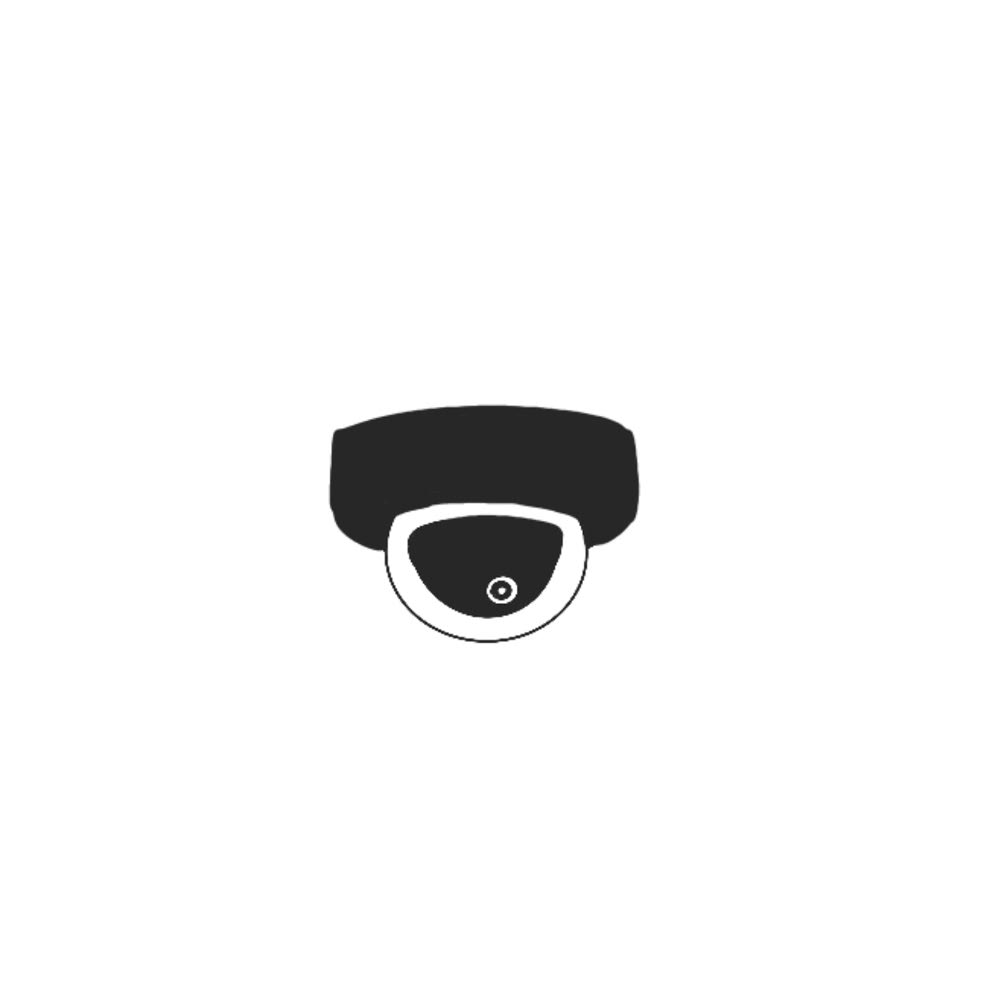 She also said that there is a lot of AI that is trusted too much, leading to detrimental results.
"There have been people misidentified through facial recognition," Foster said. "That's just really scary to me [since] it's an imperfect system. It's just creepy."
Senior Dante Ruberto, who earlier this year wrote an article on facial recognition called "Erase Your Face" for YR Media, agreed with Foster. Ruberto also said that learning about the surveillance on campus influenced his decision to return to hybrid learning.
"I am already not planning on actually coming back, and I think this might solidify it for me," he said. "I wouldn't have guessed that we would be implementing widespread surveillance with possible AI involvement at a small city high school right now."
 Ruberto also said he had worries of biases within the technology.
Asking for transparency
The person responsible for the Verkada hack, Tillie Kottmann, said they did it to show how flawed the technology's security is.
"[This hack] exposes just how broadly we're being surveilled, and how little care is put into securing the platforms used to do so," they told Bloomberg. "It's just wild how I can just see the things we always knew are happening, but we never got to see." 
Math teacher Doyle O'Regan said that he would not be concerned about the use of cameras on campus provided that everything is clearly communicated.
"I'm okay with [cameras on campus] as long as I know what [PUSD] is using them for, as long as it's well defined," O'Regan said. 
Freshman Jamie Schwarz also said she would be more comfortable with cameras if she knew what their purpose was and how they would be used.
"If I know exactly where the footage is going to and what it's being used for, then I think security cameras can be helpful," Schwarz said. 
Junior Joyce Stern said that she thinks the decision making should have involved everyone in the PUSD community. 
Social studies teacher Melanie McCauley said that she would have preferred to have been informed more clearly about the installation of cameras, as she was not aware of their implementation.  
"I think in an ideal situation, everyone would have been notified and told what [they're] being used for—simple as that," McCauley said. "Preemptive communication I think goes a long way."
O'Regan also said that telling the community where the cameras are located could prevent crime, too.
"Having people know can be used as a deterrence factor," O'Regan  said. "That's another reason why they often go up, and you do make it public knowledge to serve as a deterrent."
Overall, Foster said that she thinks that surveillance cameras make her feel less safe and more uncomfortable.
"Trusting people is important to me, so if I can't trust people, I can't go through my day-to-day," Foster said.
She said she does not want to live life feeling like a target because of the installation of these cameras.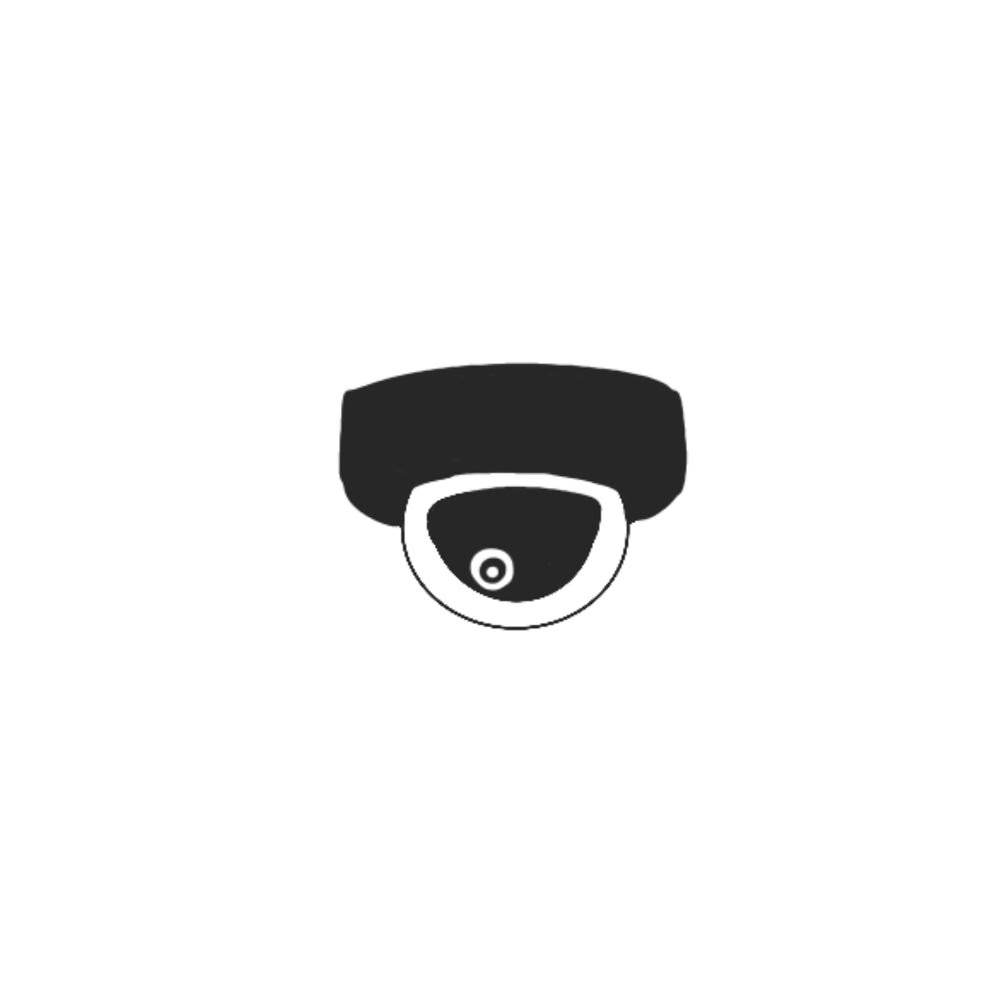 "Not because anybody who has put the cameras up is trying to make it unsafe or trying to target me," Foster said. "But they've opened up a window for other people to target me."
What's next?
Students and teachers had different levels of fear in regards to third parties storing camera data and possibly having access to campus cameras.
O'Regan said that the hack on Verkada cameras reflects a bigger issue of data management and whether or not PUSD should be managing data internally.
McCauley agreed that she would be more comfortable if a third party was not being used.
"Especially if the stated purpose of the cameras is purely for security and making sure the campus is safe," McCaluey said. "I don't see why we couldn't just do that internally." then I don't see why we couldn't just do that internally," she said.
McCauley said she was not surprised to learn of the Verkada hack.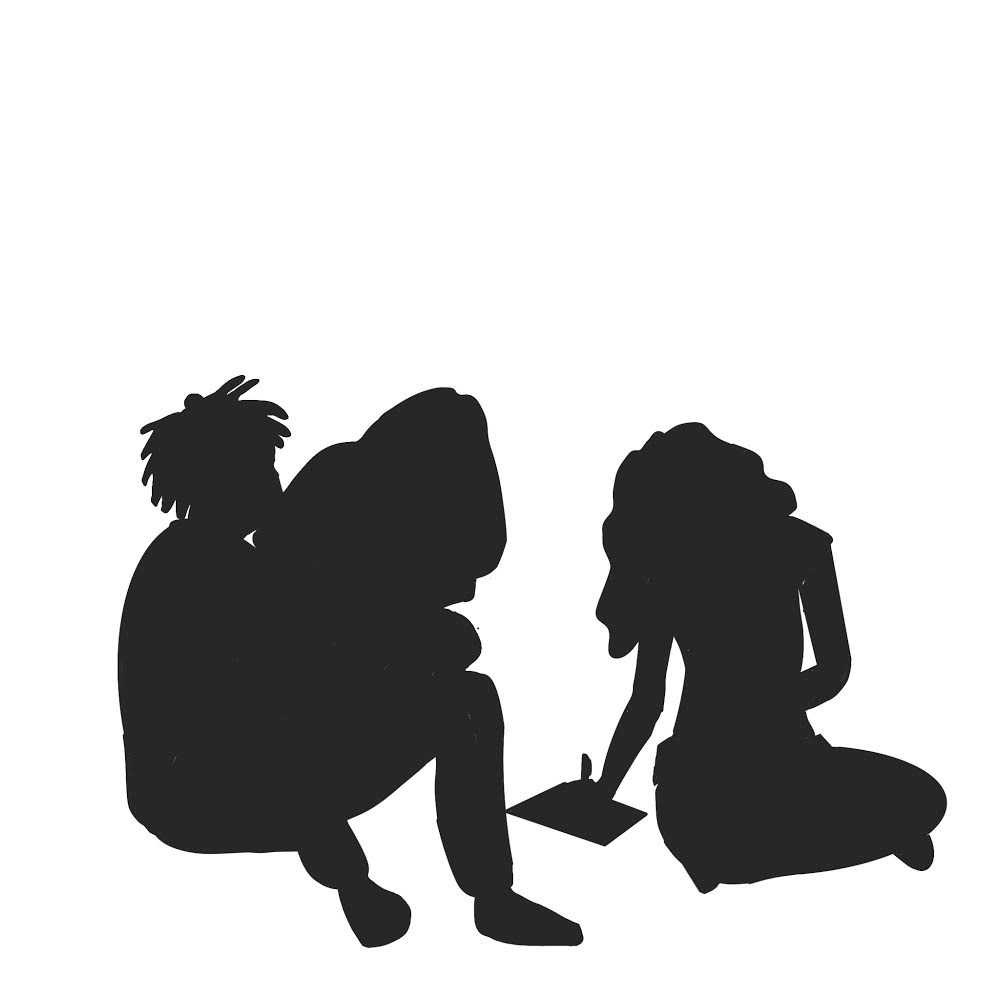 "I have the utmost faith that where there's a will, there's a way," she said. "Hackers will go ahead. We just live in this increasingly digital world."
O'Regan said there should be more investigation into companies before using their products in order to avoid situations like the Verkada hack. Ruberto said the same.
"I think it makes sense to do your due diligence and check to see if the company has gotten into trouble before," Ruberto said.
Foster said that the information about the cameras should be made public and the Verkada cameras should possibly be taken down in response to the hack.
"The 'Super Admin' situation is built in at the top level, and nothing below it can adjust it," she said. "It's beyond flawed. It's broken from the top and that can't be rectified."
Writing: Zenobia Pellissier Lloyd and Anthony Wong
Research: Zenobia Pellissier Lloyd, Anthony Wong, Mara Lovric, Graham Reicher, and Andre Stankiewicz
Editing and design (print): Zenobia Pellissier Lloyd
Design (web): Graham Reicher, Anthony Wong, and Zenobia Pellissier Lloyd 
Graphics: Caroline Stetson
Additional editing: Emma Moorhead and Valerie Xiong
Photos courtesy of: Tillie Kottmann, Zenobia Pellissier Lloyd, Verkada, and Graham Reicher
undefined