3 NCS Titles In 1 Historic Winter Season
Piedmont sports made history on Feb. 25, as the men's soccer, women's soccer, and women's basketball teams each won their respective North Coast Section (NCS) titles. Athletic Director Bradley Smet said it marked the first time that three Piedmont teams have won NCS during the winter season. 
"[The teams] put a lot of work and effort into getting to this point, and I think they were building off of each other's success," Smet said. "It was an awesome winning season."
The men's soccer team started off the day with a 1-0 win over University High School, according to Piedmont Athletics. Shortly after, the women's soccer team also defeated University High School in an overtime win, 2-1, according to Piedmont Athletics. Finally, the women's basketball team defeated Branson High School by a score of 75-49, according to MaxPreps.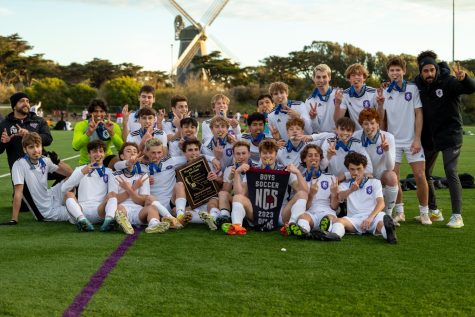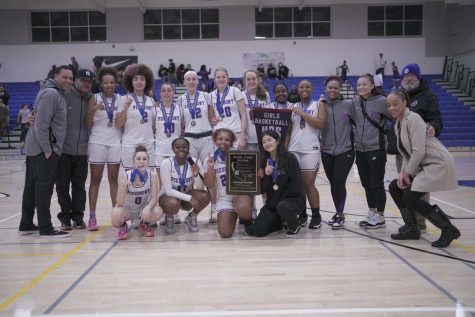 "Sharing that victory with my teammates, who have now become my brothers, is a memory I'll never forget."
Max Schleuning, senior
"We did it for a second time, which felt really good. I don't think anybody expected us to win this year, so it was nice to prove them wrong."
Evan Manolis, senior
"It wasn't like a big accomplishment for us as a team because we know we've competed against a lot better teams, but at the end of the day, we did get the win and we're making history."
Eva Levingston, senior
"We got the medals, but it's just another win for us."
 Perseas Gioukaris, senior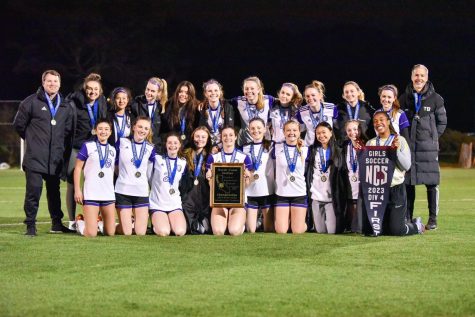 "At the beginning of the season we made it our goal to win NCS, and I'm just really proud of our team and that everyone was able to follow through."
Cameron Lorin, senior
"It feels really good. It's been 23 years since the girls soccer team has done it, and we've never gotten close to winning it, so it feels really good to be a part of a team that made history."
Emily Fitzgerald, senior